Latest Post
Monday, 23 November 2015
Scroll down to see who wore what at the American Music Awards.....
Saturday, 7 February 2015
Guys check out this New Trending Afrobeats Tune.... cc @lebeneGh
DOWNLOAD HERE
Thursday, 29 January 2015
New Music From Mavin Superstar Korede Bello, After the succesful release of Cold Outside he follows up with this tune titled Godwin listen
DOWNLOAD HERE
Saturday, 17 January 2015

Enjoy, share and comment....


DOWNLOAD MP3 HER
Download, enjoy and share your thoughts.


DOWNLOAD MP3 HERE
Tuesday, 2 December 2014
Got this hit track on my email today and felt i should grant the sender's request by sharing this lovely new hit track with ya'll.... I'm sure most of Ya'll will love this track...... Continue below:
Wednesday, 26 November 2014
Singer K Michelle which most over here might not have heard over here has pulled the famous stunt females pull to get noticed – going nude. In the cover art for her new album, 'Anybody Wanna Buy A Heart', K Michelle sits stark nude cross legged with red roses in between her legs covering her privates.
Wednesday, 23 April 2014
Burna Boy is back with the brand new video for "Won Da Mo" featuring D'banj the Kokomaster aka Banga Lee. 
Sunday, 6 April 2014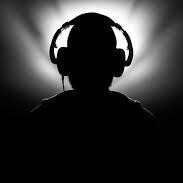 Listen to Wande Coal's New Jam "Baby Hello" (Prod by Maleek Berry)

Download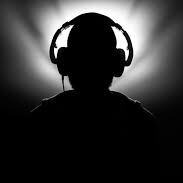 Kwaw Kese is back again with the help of Obrafour and Teeflow, no other than Hammer on the boards.

Listen below and leave your comments..


Thursday, 3 April 2014
VERONICA (Produced by Shizzi) [
DOWNLOAD
]
Did Drake respond to Jay Z's "We Made It" diss?

Listen to his new

Monday, 31 March 2014
Alicia Keys - It's On Again ft. Kendrick Lamar (Single Radio Edit)... Enjoy...
Friday, 21 February 2014
Uptown Music Group and 606 presents The Official Remix of Show Me Yuh Rozay by KETCHUP which features The Usual Suspects Olamide, Phyno and also superstar producer EmmyACE on the hook. This is set to be the biggest Collaboration of 2014. Ketchup will also be dropping Visuals to his hit single PAY AS YOU GO in the coming weeks, So look out for that.Listen, Share and Enjoy the Remix of SHOW ME YUH ROZAY produced by EmmyACE."

Download here
Wednesday, 18 December 2013
Sunday, 15 December 2013
A Reader and a Friend Nartey Ashong sent this to me, and i felt i could share it with the rest of the family.......

With Kind Remembrances of years, months, weeks, days, hours, minutes and seconds past I deem it a responsibility to thank you all who is reading at this moment. You have affected and effected my life in so many ways. With LOVE and BEST WISHES for a BRIGHT and SPECIAL NEW YEAR. LOVE YOU ALL...............
Sunday, 8 December 2013
Video after the cut.....
Video after the cut......